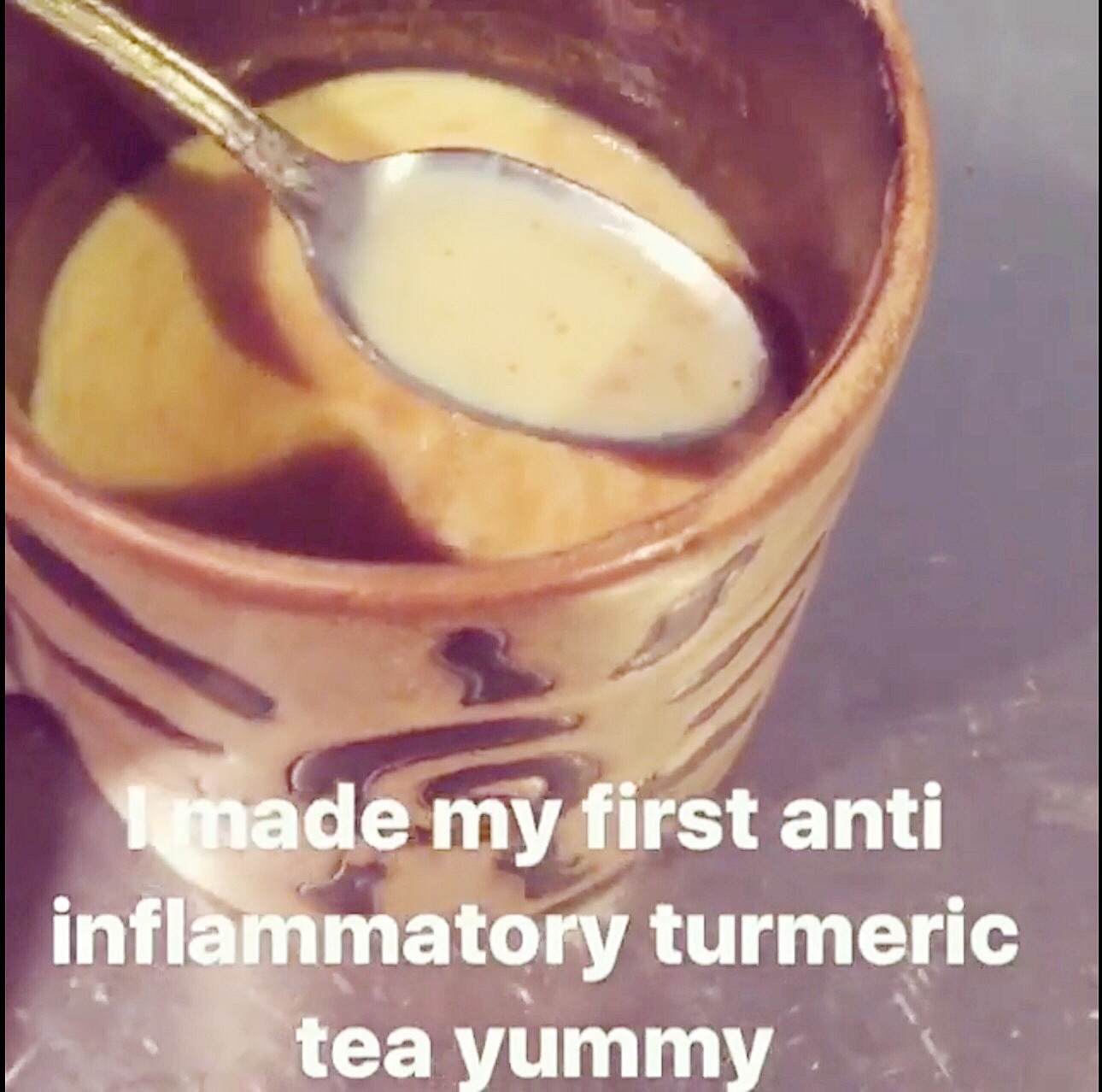 I just recently discovered this fabulous tea!!!
If you have joint pain, are a cancer survivor, or you just want to drink a super healthy, caffeine free yummy drink? This is for you! Below I am Listing the ingredients, along with the wonderful benefits of the tea. Try it ASAP and add it to your winter regimen for an immune boost. 
Turmeric Anti-Inflammatory Tea Recipe
1 cup Coconut or almond milk - if you are lactose intolerant? This is great for you! If not  you can simply use organic milk
1/2 tsp Cinnamon - antioxidant, lowers blood sugar and is heart healthy. 
1/2 tsp Ginger - anti-Inflammatory and cancer fighter.
1 1/2 tsp Turmeric - anti-inflammatory and pain reducer
1 dash of Black Pepper - antibacterial and good for stomach health
1 tsp organic virgin coconut oil - great natural saturated fat. Promotes heart and blood health. 
1 tsp - organic raw local honey- great for allergies and boosts immunity.
Soooooooo now that you know all the great benefits of this super food tea. Go home and make it tonight! Great night cap drink. I love love love it!!! Cheers!!
                              Memarie