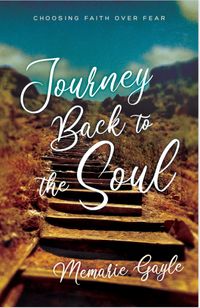 Memarie Gayle has a heart for ministry and uses her music, her testimony and designs to bring God's love to others.
"Faith Over Fear" workshop for Domestic Abuse Victims 



 The workshop includes Memarie sharing her story with victims of domestic abuse and helping each lady make their own "FOF" bracelet as a reminder to always choose "Faith over Fear".  The Faith Over Fear Ministry inspires women through inspirational music, testimony and creativity to help the women move forward in faith, hope and love. If you are interested in bringing this non-profit workshop to your Women's center or shelter please fill out the contact information at the bottom of this page. Memarie selects one shelter per calendar year...  
Breaking the silence is the first step to helping stop this problem that knows no race, class or gender.
Domestic violence is the leading cause of injury to women----
more than car accidents,muggings and rapes combined..
 
 In 2014 Memarie was diagnosed with ovarian and uterine cancer. After major surgery, 6 months of aggressive chemotherapy and three weeks of radiation Memarie is now cancer free. Constantly going back to her Faith for strength to get through the months of hospital visits and treatments her phrase "Faith Over Fear" was something she often repeated to herself. "Choosing faith over fear played a huge part in my healing. Through this fight Memarie was lead to extend her ministry to ovarian cancer efforts. Memarie is passionate about sharing her experience with others, while bringing more awareness to this deadly women's cancer. 
Efforts include taking her Faith Over Fear workshop to Gilda's Club, speaking at Ovarian Cancer events and launching a jewelry collection dedicated  to Ovarian Cancer Awareness. 
Memarie resides on the committee for "Chic Awearness". Nashville's annual premier Ovarian Cancer event,
Poem by Memarie

"I am Ovarian Cancer" 

They call me the silent killer,  you almost never know I'm there
I grow and become stronger, leaving you unaware
Your doctor knows about me, ask questions, dont be shy 
Ask about a blood test, cancer marker CA125
If you don't, like a thief, I will rob, steal and kill
Sisters take charge of your future, if you don't, who will?
Lots of prayer and early detection is your best line of defense 
So know all the symptoms, be brave, be strong, be fierce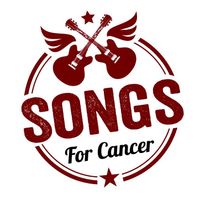 Fearless Memories partners with Vanderbilt-Ingram Cancer Center for a night of inspiration. We collaborate with some of Nashville's best musicians, songwriters and entertainers to raise funds for Myelofibrosis cancer research. Songs For Cancer was created by Memarie Gayle, in honor of her late Father, Producer/songwiriter, Jerry Cupit. Having been treated herself at Vanderbilt-Ingram Cancer Center in 2014-2015, Memarie understands the importance of the advancement of Cancer research. 

This years event was held at The Listening Room Cafe in Nashville Tn. 
If you are interested in having Memarie share her testimony and music at a women's event, charity event, conference or church, Use the the form at the bottom.
"Faith Over Fear" Ministry inquiries